Pharmacy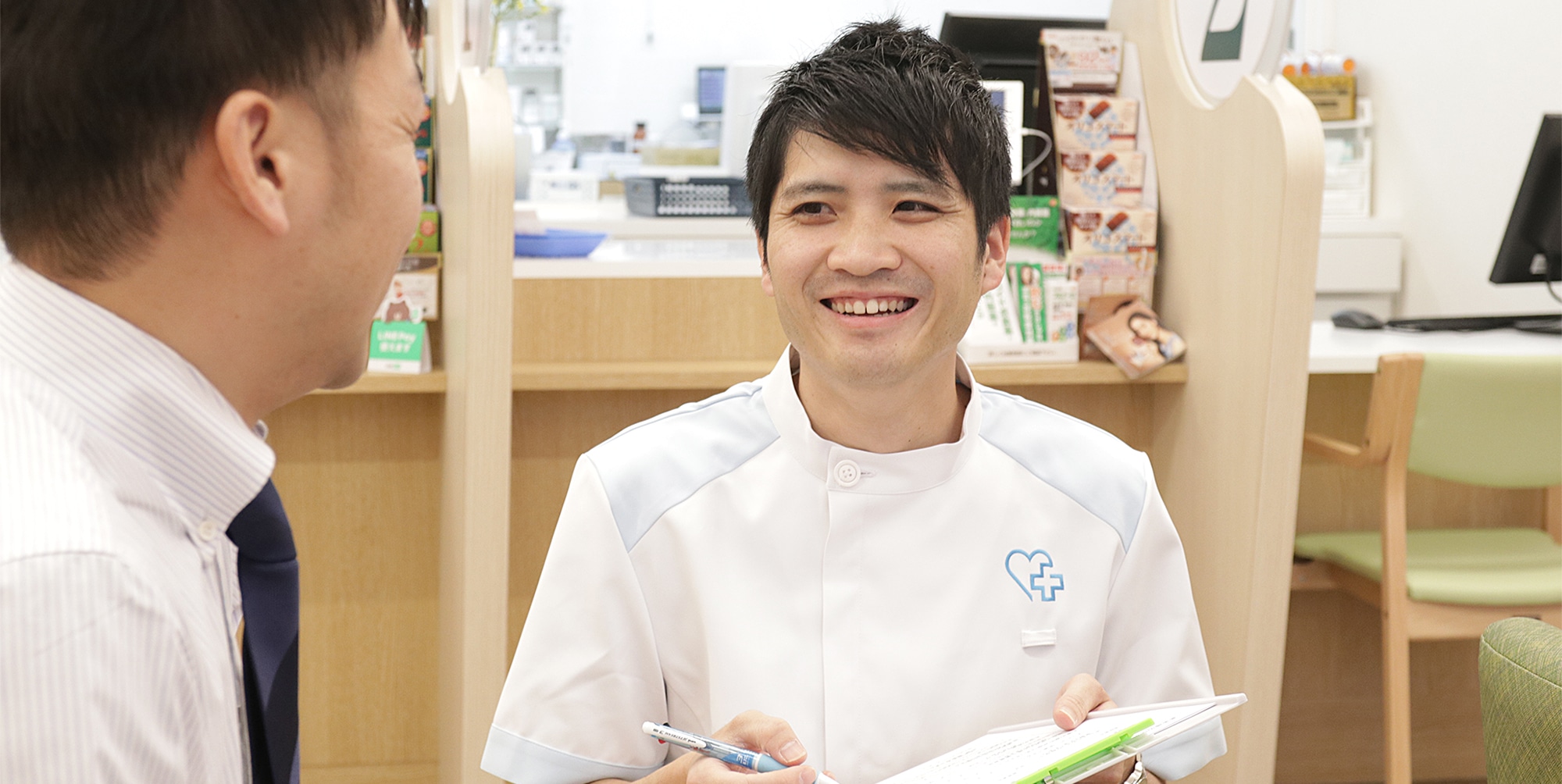 It is a consultation pharmacy in a community who can ask anything and listen at any time.
"Can I consult without a prescription?" This is one of the most common questions we receive.
At our dispensing pharmacies, pharmacists continuously assist patients and, if necessary, cooperate with doctors to ensure that the therapeutic effects of the medicines are fully exerted. And we aim to be a "consultation pharmacy" where you can listen to anything, whether it is related to medicine or not. To do so, first listen carefully to the patient's story. Illness, lifestyle, family, hobbies ...
In the conversation with the customer, there is a hint to cure the customer's illness as soon as possible and lead a healthy life.
It can be any trivial matter. Please feel free to contact us anytime.

We aim to be a family pharmacy for patients.
We will ask you what medicines you have and if any allergies.
Are you taking a lot of medicine? Are you concerned about taking a lot of medication?
In order to protect the health of patients and ensure their safety and security, we aim to be a family pharmacy for patients.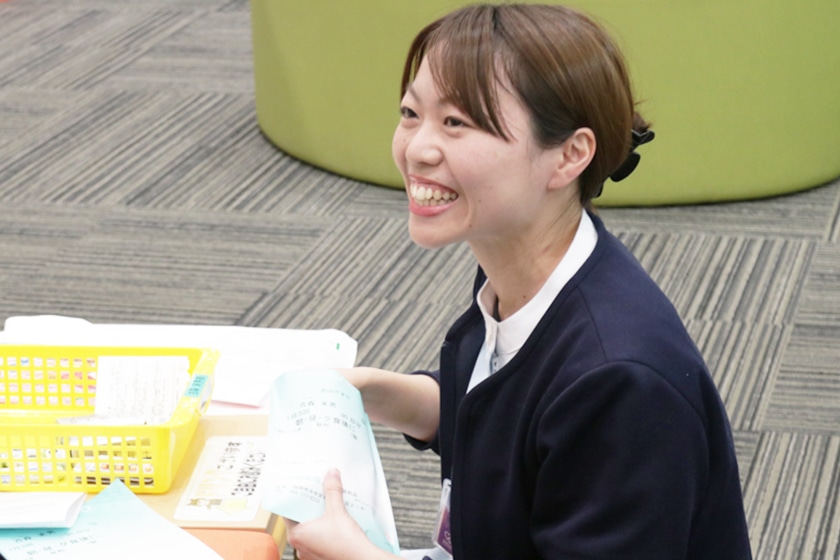 You would not understand whether the amount of medicine is large If you go to multiple hospitals,
the types of medicines will increase and you may be taking a large amount of medicine.
Some medicines have overlapping ingredients even if the names of the medicines are different, and some medicines that do not cause any problems on their own have adverse effects depending on the combination of medicines and medicines or the combination of medicines and foods. There is. In order to judge the patient's medication status, OHGA Pharmacy is like an attending physician for the patient, that is, the patient's illness, the medication being taken, allergies, everything. We aim to be an exclusive pharmacy to understand.

We
・ The dispensing room is connected by an online system at all stores, and you can inquire about medication history, past illnesses, side effect history, allergy information, etc. at all OHGA Pharmacies.
・ OHGA Pharmacy's original medicine notebook and medicine notebook application are provided to patients free of charge.
・ Patient information is strictly managed in compliance with personal information protection regulations.

We have a record of demand from 89 dispensing rooms and more than 2,500 medical institutions per month, mainly in Fukuoka Prefecture. As a result, we will check the common history and respond to both the OHGA pharmacy near your place of work and outing and the OHGA pharmacy near your home.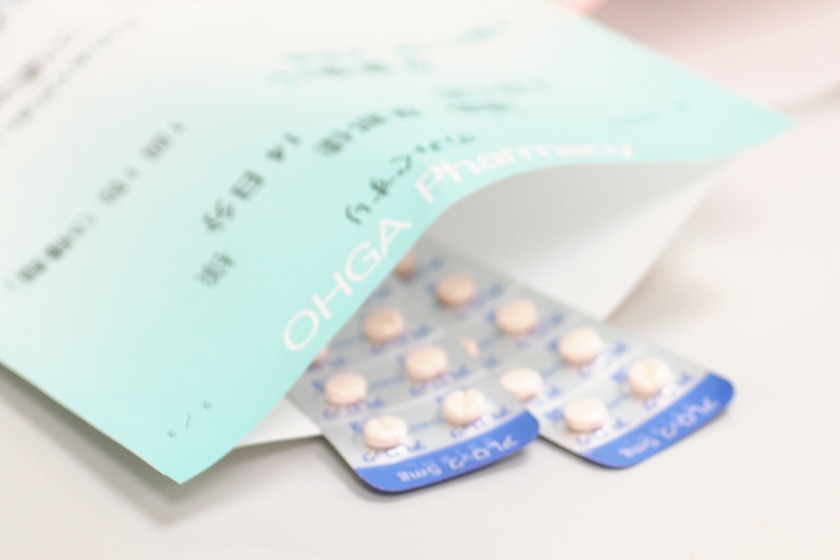 If you would be tending to forget to take or those who have missed medicines .
According to the wishes of patients, combine multiple medicines into one with the data of taking them, such as morning, noon, and night and we provide the packages. You can prevent forgetting to take or accidentally taking it. In addition, if there is any medicine left over, the pharmacist will check the condition and number of medicines, contact the doctor so that the prescription days can be adjusted, or the patient will ask at the next consultation. We make notes so that we can tell the doctor directly about the remaining medicine. Also, if you don't know what kind of medicine you have, please feel free to consult your pharmacist. We will hand it over after organizing it again.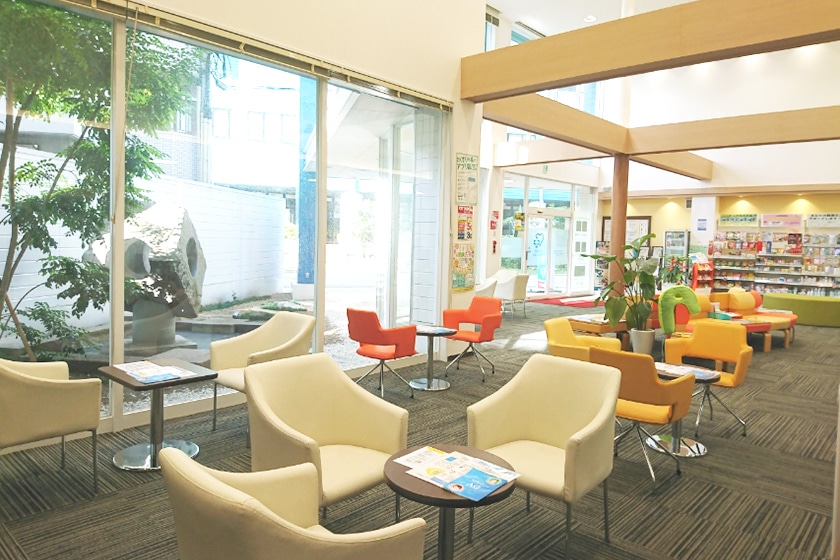 It can be any trivial matter. Please contact us for anything.
If you have any concerns, regardless of your medicine or illness, please feel free to contact us. Our mission is to resolve the anxieties of patients and their families as much as possible and create an environment where they can concentrate on treatment with peace of mind. Oga Pharmacy aims to create a space where patients can relax in all pharmacies. You don't have to have a prescription. Feel free to drop by at any time for a walk or shopping.

Efforts for home medical care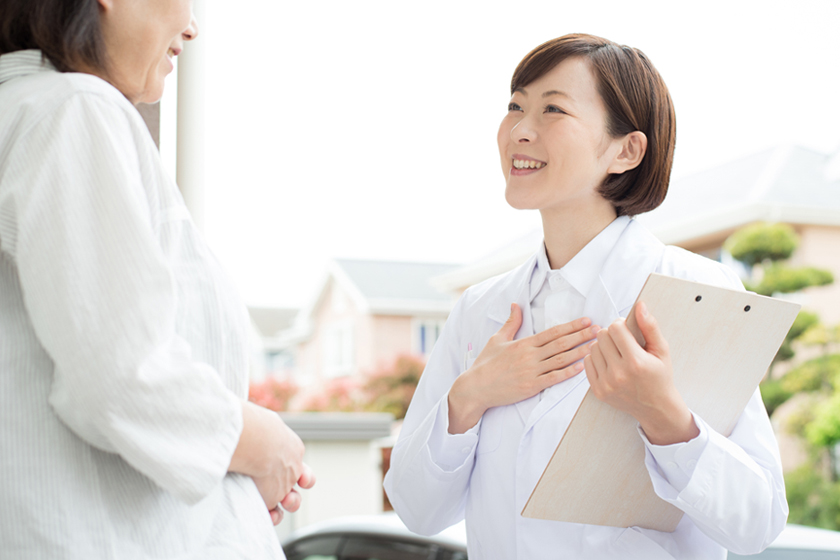 For those who need medication management and medication guidance.
at home Patients who have difficulty in hospitalization or going to the hospital and wish to receive medical treatment at home, or patients who have difficulty in visiting a pharmacy as they get older We visit facilities and homes to manage medicines and support taking medicines. We provide support while actually staying close to the patient, such as whether the medicine is taken properly, whether it is not clear which one to take, whether the effect of the medicine is appearing, whether the medicine is difficult to take, etc..

OHGA Pharmacy began full-scale home medical care around 2011. We appointed a pharmacist whose main business is home medical care and established a "home medical care support team". While actually providing home medical services, this team pursues "how patients can receive home medical care with peace of mind" and has the role of feeding back and instructing all pharmacies of that know-how.

We also receive concern from patients. "What should I do if I can go to the hospital now, but not in the future ..." Our mission is to create an environment where you can live with peace of mind in your home or area where you are accustomed to living. As of 2020, about 80% of our pharmacies are now able to handle home medical care. We are actively working to respond to all pharmacies as soon as possible. Our goal is to become a pharmacy that can contribute to and be close to the local community through home medical care.

24-hour drug consultation
If you need urgent drug consultation, our pharmacy can assist patients at night and on holidays.
A pharmacist is stationed 24 hours a day, 365 days a year, and two stores that can handle prescription dispensing are opened in the suburbs of Fukuoka City (Toku) We are in front of Sukai Hospital, Noke Dispensing Store).

Prescriptions from any hospital are OK
If you want to receive medicines at once.
All OHGA Pharmacy stores accept prescriptions from all medical institutions. Those who have undergone multiple clinical departments such as internal medicine, orthopedics, ophthalmology, dermatology, and dentistry can also receive medicine at one OHGA pharmacy.

Reduced waiting time
If you want to reduce the waiting time at the pharmacy,
We have set up toll-free faxes at all stores and accept fax prescriptions. If you fax the prescription from the hospital, home, or office in advance, we will prepare it in advance. Please come back from the hospital, commute to work, or when you have time. There is also a "prescription sending app" that can be used not only by fax but also by smartphones. Please feel free to use it.* Medicine will be exchanged for prescription.
* The period of use of the prescription is within 4 days, including the date of issuance, unless otherwise specified.
* If the medicine is out of stock, it can be mailed after medication.

Smart Payment
Various credit cards and electronic money can be used.
You can also pay with various credit cards such as JCB, VISA, MASTER, and Nimoca, Eddie, and Oga Pharmacy's Bibika card.* Some stores may not accept payment by credit card, Nimoca, etc. Please check the store information for details.
Credit Card

Electronic money


Prescription sending app

Medicine notebook / app
OHGA Pharmacy's original medicine notebook
The medicine notebook contains not only the name of the prescribed medicine, medication method, side effect history, allergies, medical history, changes in physical condition, etc., but also to manage the health of the patient. It is a notebook. There is also a convenient medicine notebook app.