DRUGSTORE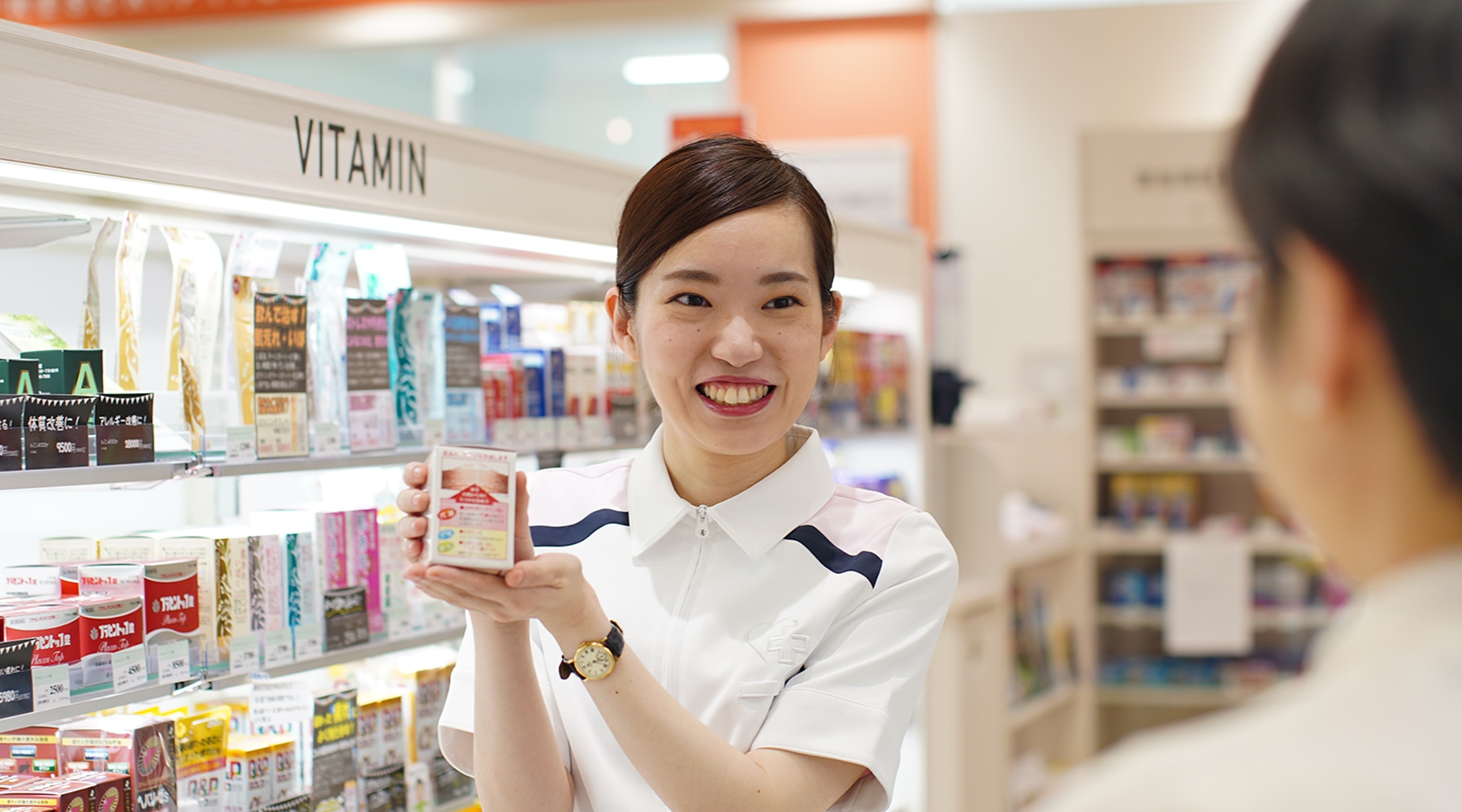 For a healthy, beautiful and prosperous life for everyone in the community.
The drug store handles a huge variety of products such as medicines, health foods, cosmetics, and daily necessities. It shouldn't be an issue finding the right item, or service you seek. There are "people" who can feel free to ask and consult with us about anything ... that is the drugstore we are aiming to be. We sell products, but the most important thing is communication between "people". To keep everyone in the community healthy, beautiful and youthful. Have a rich life full of smiles. It is our duty to help you with that. We also have pharmacists and beauty advisors at all drugstores. It can be any trivial matter. Please feel free to contact us anytime.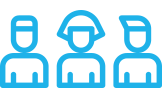 Professional staff are enrolled in all stores
Pharmacist

The drugstores of OHGA Pharmacy have pharmacists enrolled not only in stores where dispensing pharmacies are located, but also in stores that do not. In addition to being able to handle a wide range of medicines that can only be sold by pharmacists, pharmacists will give professional advice on illness, body, and medicine.

Registered dietitian

A registered dietitian is enrolled to answer inquiries regarding daily lifestyles. We provide counseling on eating habits, advice on nutritional balance, devising recipes for preventing lifestyle-related diseases, and cooking classes. Diet is a very important factor in treating your illness and maintaining your health. Please feel free to contact us anytime.

Beauty advisor

Beauty advisors are enrolled in all stores. Beauty advisors have passed our own rigorous practical examinations and have obtained the Japan Cosmetics Certification Association Cosmetics Concierge qualification. We will make recommendations tailored to each customer while checking the condition of the skin with a skin analysis, checking the history of use, compatibility with products, and checking skin problems through skin charts.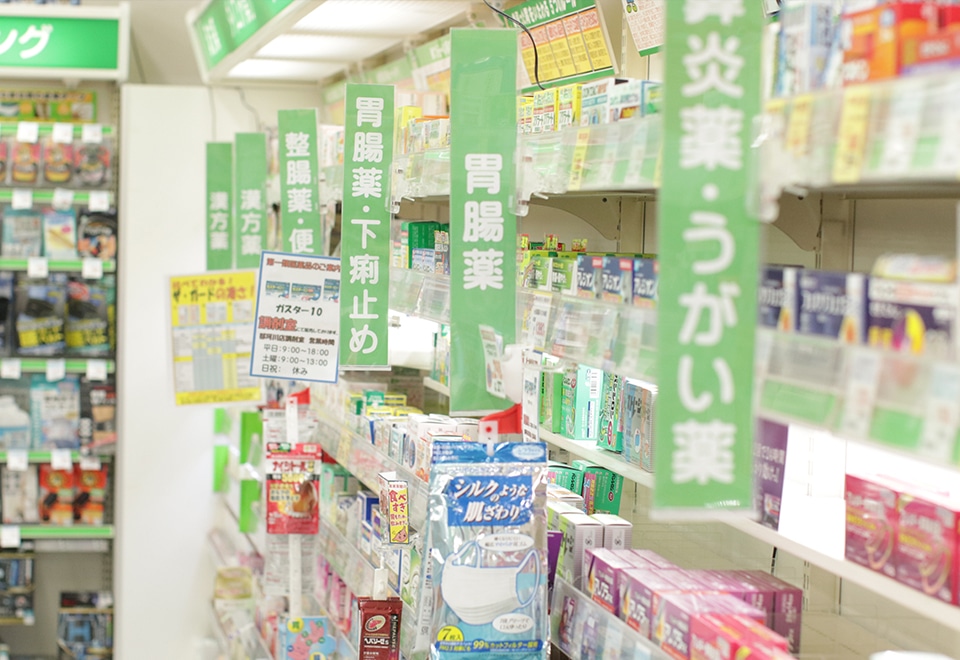 Drug store
We aim not to be a "shop" but to be a "spot for customers to lead a healthy, beautiful and prosperous life." If you come to our shop, our goal is to be a place where you can solve your problems and concerns, meet new things that change your life, have people to talk to you when you have a problem, smile, have fun, and so on.We have pharmacists and beauty advisors at all stores because we want to resolve customers' concerns quickly and accurately. We propose products that are perfect for our customers from a variety of products, and provide useful information that is useful for our customers' beauty and health regardless of product information. In addition, we value interaction with the local people and hold events such as yoga classes, cooking classes, and health counseling sessions that you can easily participate in.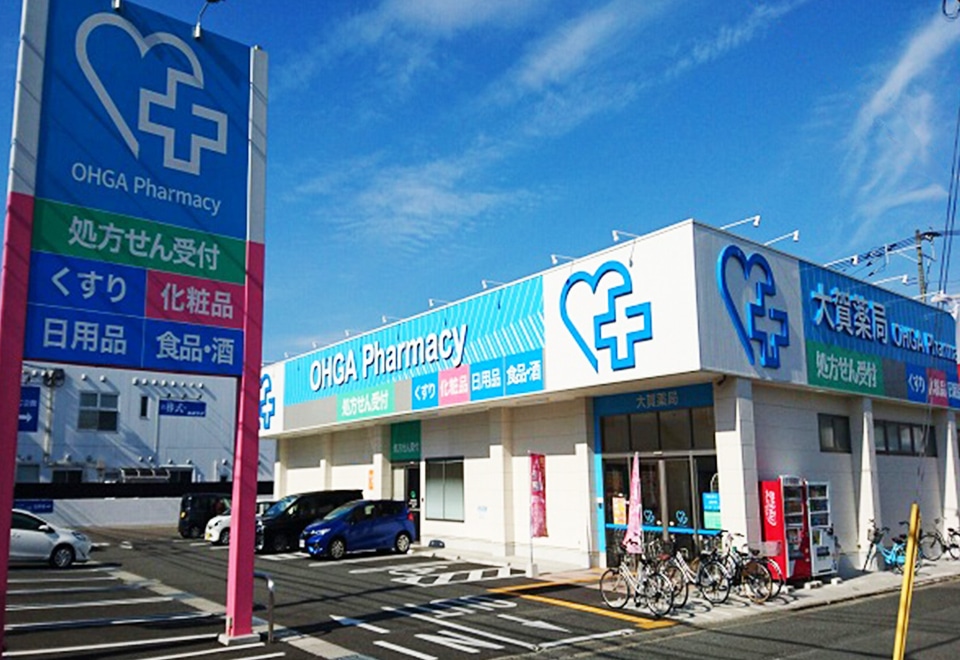 Complex store (drug store/dispensing pharmacy)
We are actively responding to customer requests for shopping while waiting at a pharmacy, and are currently developing a drugstore with a dispensing pharmacy. Recently, a collaboration store that integrates a convenience store, a dispensing pharmacy, and a drug store has opened. We will continue to take on various challenges with the aim of improving customer convenience.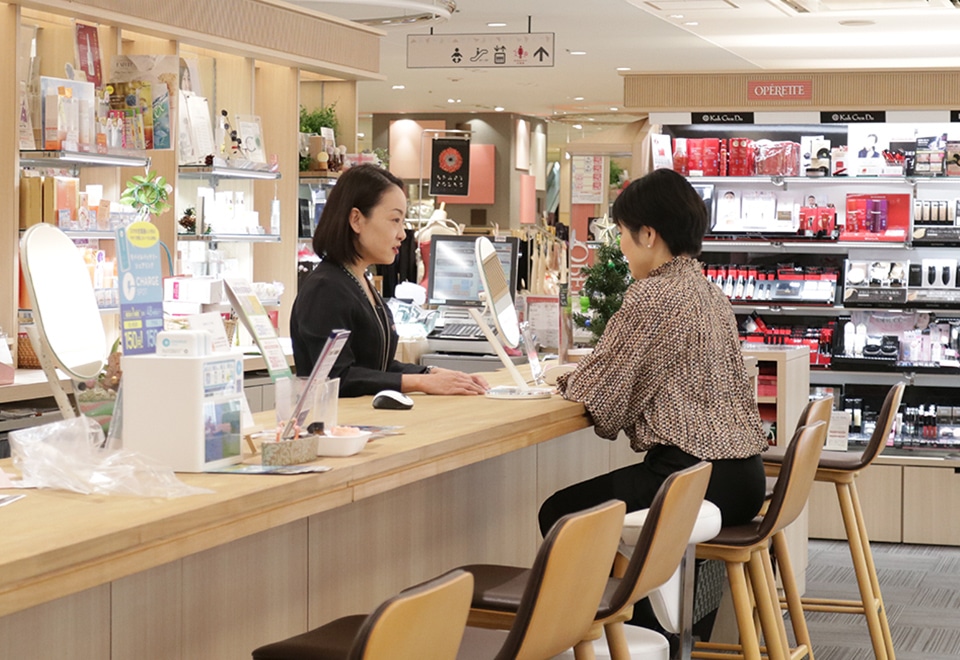 Cosmetics specialty store
We are developing a cosmetics specialty store specializing in beauty in order to respond more conveniently to our customers' desire to be healthy and beautiful. We perform skin diagnosis using the latest skin analyzer and counseling by beauty advisors, and propose products after closely grasping the skin condition of each customer. We have a large number of manufacturers and products that are not available at other stores, and our strength is that we can compare products from a wide range of products and have customers with sensitive skin try samples. We aim to be a dedicated beauty advisor who can feel free to consult with our customers at any time. Customers are free to contact us about anything. Please feel free to contact us.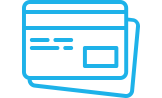 Convenient payment method
Various credit cards and electronic money can be used.
You can also pay with various credit cards such as JCB, VISA, MASTER, and Nimoca, Edy, and OHGA Pharmacy's Bibica card.* Some stores may not accept payment by credit card, Nimoca, etc. Please check the store information for details.
Credit Card

Electronic Money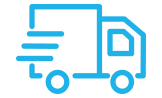 Free shipping for 10,000 yen or more
We will deliver your items to your home.
We offer free shipping for purchases of 10,000 yen or more before tax. Please take advantage of this service when making large purchases or buying heavy items.
Bibica members over 60 years old will receive free delivery for purchases of 5,000 yen or more before tax.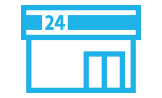 24-hour store
Convenience store with drug store
The two stores, the Tenyamachi store and the Noke store, are drug stores with FamilyMart. We are open 24 hours a day, 365 days a year.
Please use it when you need medicine in a hurry such as sudden illness.