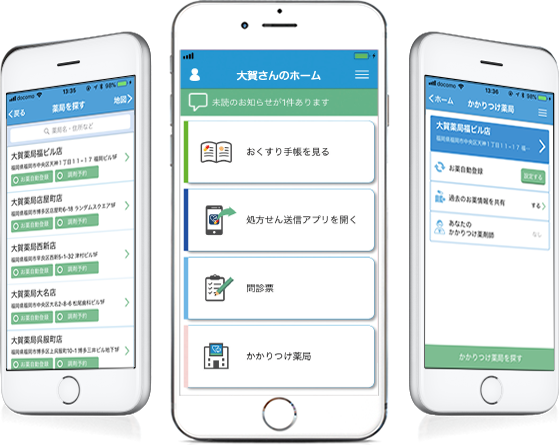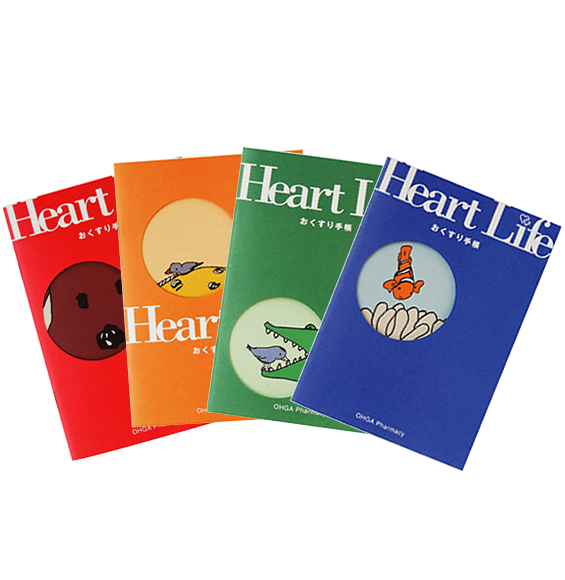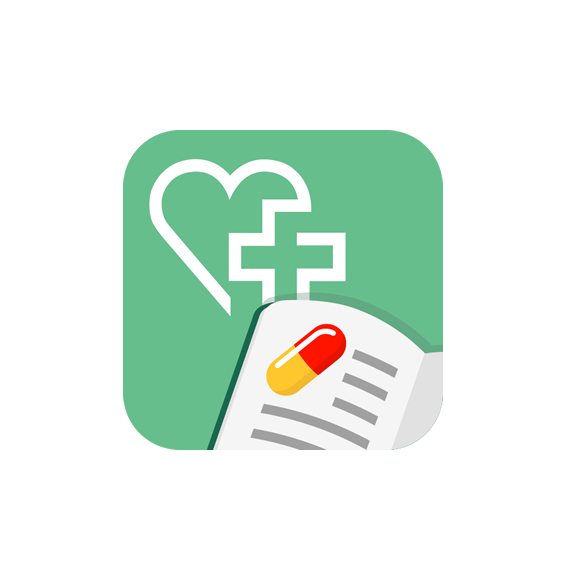 Three benefits
of the medicine notebook app!
No need to carry
a medicine notebook!

By using the app, you don't have to worry about forgetting your medication notebook. You can rest assured even in the event of a sudden consultation or disaster.

Manage family members together!

You can register and manage medicine notebooks for bulky families.

Checking is so convenient!

You can see the recorded medicine information at a glance. If you also register information on over-the-counter drugs, you can receive a safer check.
5 functions of the medicine notebook app
① Profile / Family management.

You can manage not only your own but also your family's medication notebook by registering your family profile.

②Medication recording / viewing In addition to the

Automatically registered prescription drugs. You can record the medication with the QR code and image on the dispensing statement. You can also register information on over-the-counter drugs.

③ Dispensing reservation

"OHGA Pharmacy Prescription Send" app will start. If you don't already have the app on your device, go to the app store. Please download and use it.

④ Intervew Sheet

You can manage allergies, side effects, medical history, etc. for yourself and your family.

⑤ Family Phamacy

You can register multiple OHGA pharmacy stores as family pharmacies, and you can automatically register your medicine.