PRESCRIPTION APP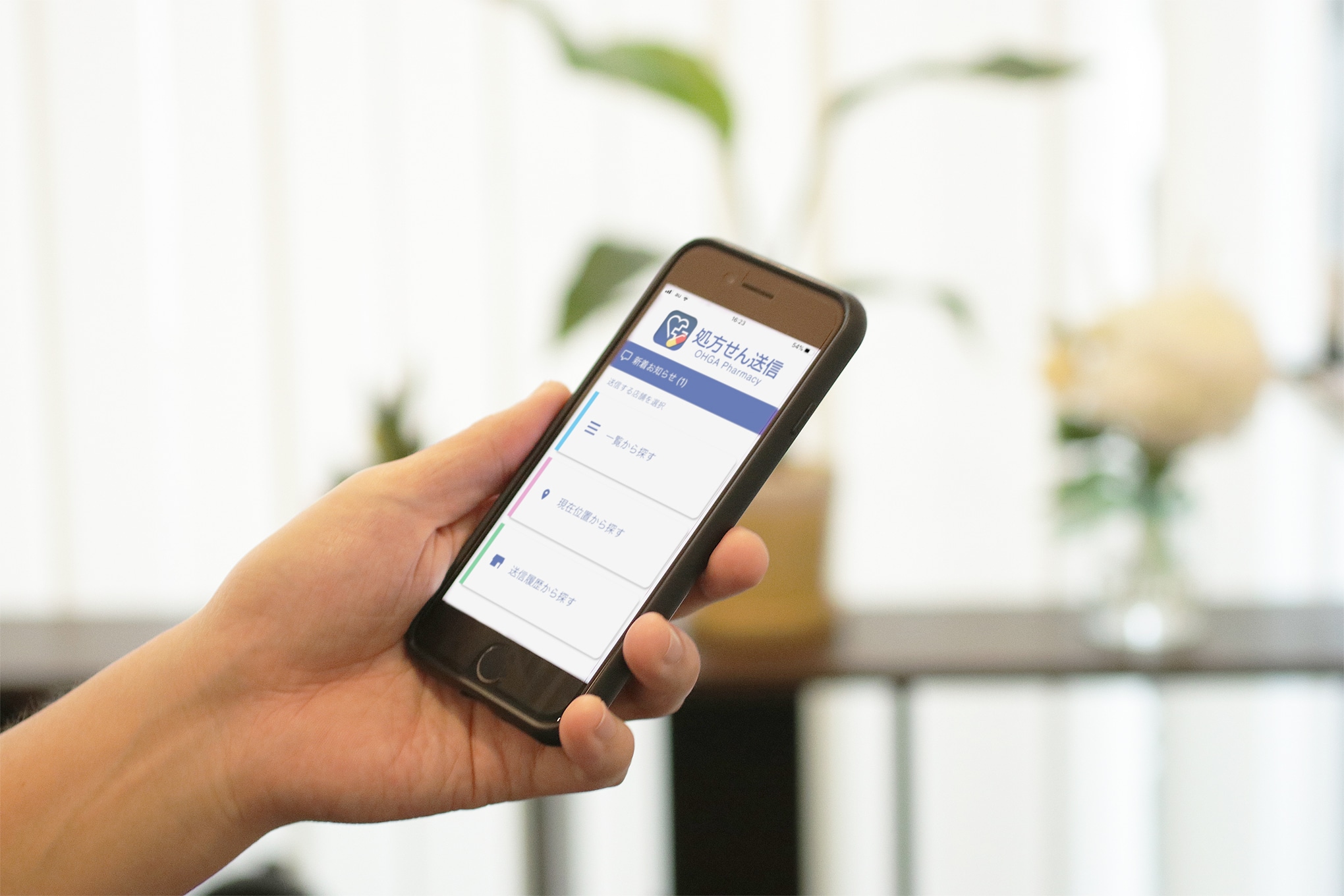 Easy to use!
You can reduce the waiting time for medicine!
By taking a picture of the prescription with your smartphone and sending it to the dispensing pharmacy in advance, you can receive the medicine without waiting.
Introducing the app with a video
OHGA Pharmacy's prescription sending app will
solve everything!
Save your time

When you make a reservation, you can just pick it up at the designated pharmacy. No waiting time for the medicine you need between busy household chores and work.

No registration required

OHGA Pharmacy prescription app does not require any troublesome membership registration. Anyone can start the service immediately.

Easy operation

Just three steps are required for service.
Feel free to book your medicine with easy-to-use and easy-to-remember operations.
Select a store
SIMPLE RESERVATION
STEP 1

Select Store

1.Search from store list.
2.Search for a store near you.
3.Search from record.

STEP 2

Take a picture of the prescription

Click the prescription picture button to take a picture of the prescription

STEP 3

Select the necessary items

Please select the necessary items such as the presence or absence of a medicine notebook, the use of generic drugs, and the time of arrival.

Send and complete the dispensing reservation!

The pharmacy will notify you when your medicine is ready .
All you have to do is take the original prescription and pick it up.
* Prescriptions may not be accepted due to expiration dates or unclear images.
* You can specify the reservation date for your visit up to 4 days after the issue date of the prescription. Please note that if the prescription has expired at the time of your visit, we will not be able to hand it over.
* Please note that you may have to wait at the store even if you use this service.
* Please be sure to bring the original prescription when you come to the store.
FAQ
Q1

Does the app really require membership registration?

A1

No membership registration is required. Just download the app and you're ready to go.

Q2

Do you accept prescriptions from any hospital?

A2

Yes We will accept prescription from any hospital in Japan.
Depending on the medicine stock, it may take some time to delivery.

Q3

Is there anything I need to do to receive medicine?

A3

Please be sure to bring the same prescription (original) of the image.

Q4

Do I have to go get it at the registerd time?

A4

It doesn't matter if the business hours are within 4 days including the date of issue of the prescription.